Let's be honest: everyone loves shopping. It's such a great feeling to fall in love with a new purchase or to splurge every once in a while. The problem is when you are shopping, you often have no idea what you're getting into (other than a name brand). You have no idea where your money is going, where your stuff is being made, and how ethical the production really is.
So what's the solution? Shop local! Toronto is home to a ton of local designers, brands and artisans who would be delighted to have your business. Shopping local is a great way to support your community, shop ethically, and get your hands on some quality products. So with supporting local brands (and acquiring some awesome stuff) in mind, here are three local brands in T.O. you need to watch out for.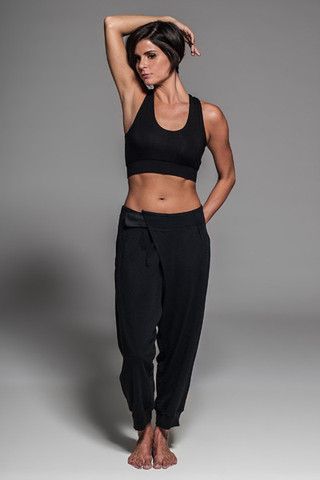 Photo cred: zennomad.ca
This brand believes that luxury and sustainability can come in one, gorgeous package. Their clothing is both stylish and comfortable, and it can be worn to yoga class or in everyday life. Zen Nomad designs and manufactures every piece of clothing locally with high quality fabrics and low impact dyes, and their materials all come from sustainable sources. Move through your day in comfort and style, whether you are heading to work, out to dinner, or to the gym. Their styles are always appropriate and can be dressed up or down accordingly.
They sell both men's and women's apparel. Everything from sports bras and workout pants to dresses and outerwear. Perfect for people of all ages, affordable, and simply stunning. You're going to want to check out this local brand!
Photo cred: guildeyewear.com
Summer is here, and lucky for us, so is Guild Eyewear! A great pair of sunglasses that are affordable and ethical is seemingly impossible to come by. Even if you do spend an arm and a leg on a good pair, you'll probably run into ten people with the exact same ones. If you're going to wear something on your face all summer, you should probably be pretty into them. AKA, they should probably be from Guild Eyewear.
This company values handmade products that are both unique and ethical. Their eyewear is high quality, made in Toronto, and %100 hypoallergenic. Each of their pieces are made with care and attention to detail. They will work directly with you to ensure your happiness with your new glasses! Both sunglasses and normal glasses are available at Guild. They are the perfect combination between high fashion and street fashion. You can either go with a bold statement pair, or keep it classic. Either way, this brand is the way to go.
Photo cred: mammothouterwear.com
This awesome outerwear brand is committed to producing all of their coats at home in Canada and keeping all of their products %100 animal free. They also donate $10 from each jacket to the Association for the Protection of Fur-Bearing Animals. These coats are designed using the best fabrics for extreme weather performance and they're made right here in Toronto. We all know how harsh these Easter winters can be, so don't sell yourself short by getting a jacket that's either fashionable or warm. Get one that's both! Mammoth seeks to use wildlife and the great outdoors as inspiration rather than as materials. Their core philosophy is to enjoy any environment while respecting nature.